Kevin Perry is a Certified Executive Bourbon Steward and a Level 1 Whisky Sommelier.
The certification from the Stave & Thief Society is the only certification recognized by the Kentucky Bourbon Trail®.
But that means nothing without experience at the distilleries with the distillers, brand ambassadors, and spirit guides who make the story and history of bourbon real using all of your senses.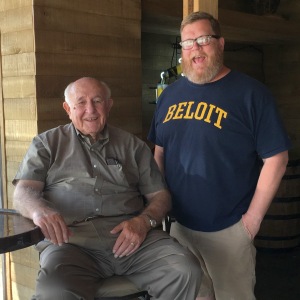 The world of craft distilling is exploding. So he can't say he's been to every Kentucky distillery. But he's getting there.
Come along for the adventure. Find out what makes bourbon the unique, unparalleled beverage that people all over the world have come to love.
Join Kevin at his next guided tasting on Saturday, February 29, 5:30pm at Marine Corps League Samuel F. Gearhart Detachment, 4925 Bus 50 W, Jefferson City, MO. Cost is $50. Seating is limited. Get your tickets here. All proceeds go to the Sisters of the Poor Foundation.
This is a great opportunity to taste 10 American whiskies in a guided format that tells the story of bourbon and helps you sort through the flavor profiles you like the best. The evening begins with a fabulous bourbon-based cocktail and appetizers.